The Service Committee of the Zonta Club of Hamilton 1 is choosing local projects to fund with a specific mandate to address issues that affect women and girls.  Applications will be accepted up to and including December 31, 2019.

To apply for funds from the Zonta Club of Hamilton 1, complete the form below and submit it with the required documents to [email protected].

Some of our recent projects...


We recently partnered with the United Way where they matched the funds we had raised with a commitment from ArcelorMittal Dofasco, thereby doubling our contribution. Watch a video here with President Renate Davidson and Sandra Cronk, fundraising chair.
http://www.uwhh.ca/portfolio/zonta-story/
LIVING ROCK
The Wellness Works Program supports female youth who may be pregnant, parenting youth, or needing support related to trauma and emotional health. The program equips female youth with the knowledge and tools that will aid their journey to health and wellness.
FIT ACTIVE BEAUTIFUL
FAB combines the power of sport with a goal setting framework to help young girls living in lower-income communities develop the self-confidence and motivation to set goals, dream big and live big.
CIBC BREAST ASSESSMENT CENTRE
This Centre, located at the Juravinski Hospital, provides rapid access to consultation, diagnosis, treatment and support for breast-related cancer.

Children's Aid Society
A donation was made to assist girls in post secondary school to assist with their expenses.
Interval House - Jared's Place
Jared's Place supports women who have experienced domestic abuse and are going through the legal system to affect changes in their own lives as well as their children.
Rygiel Supports for Community Living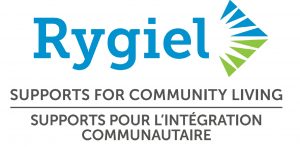 A donation was made to support women and girls with a physical or mental disability. Our funds will help with their transportation.