The Zonta Club of Hamilton 1 will celebrate the 90th anniversary of their charter on Sunday March 4th, 2018.
Our celebration will take place at the Burlington Golf and Country Club, 422 North Shore Blvd. E., Burlington, ON L7T 1W9 from 11:30 am until 2:30 pm. In addition to a lovely lunch and great fellowship, we will hear from Fiona Sampson, B.A., M.A., LL.B., Ph.D., C.M. Fiona is a human rights lawyer who has dedicated her 20+ year career to seeking justice for society's disadvantaged. Fiona founded the equality effect, an organization that uses human rights laws to make the rights of girls and women real, so they can be safe from sexual violence, get an education , and fulfill their economic potential.

Fiona led her team to the 2013 landmark victory in Kenya in which the country's High Court found the state's failure to protect girls from rape was unconstitutional and violated their human rights.
To learn more about Fiona Sampson and the equality effect, click here for the website.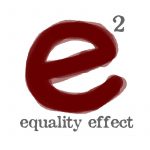 Register online, or print a copy of the registration form here, and mail it with a cheque to the Zonta Club of Hamilton1, 50 Murray St W, #306, Hamilton, ON L8L 1B3.

Questions? Call Karin Eckart at 905-527-2957 or email [email protected]